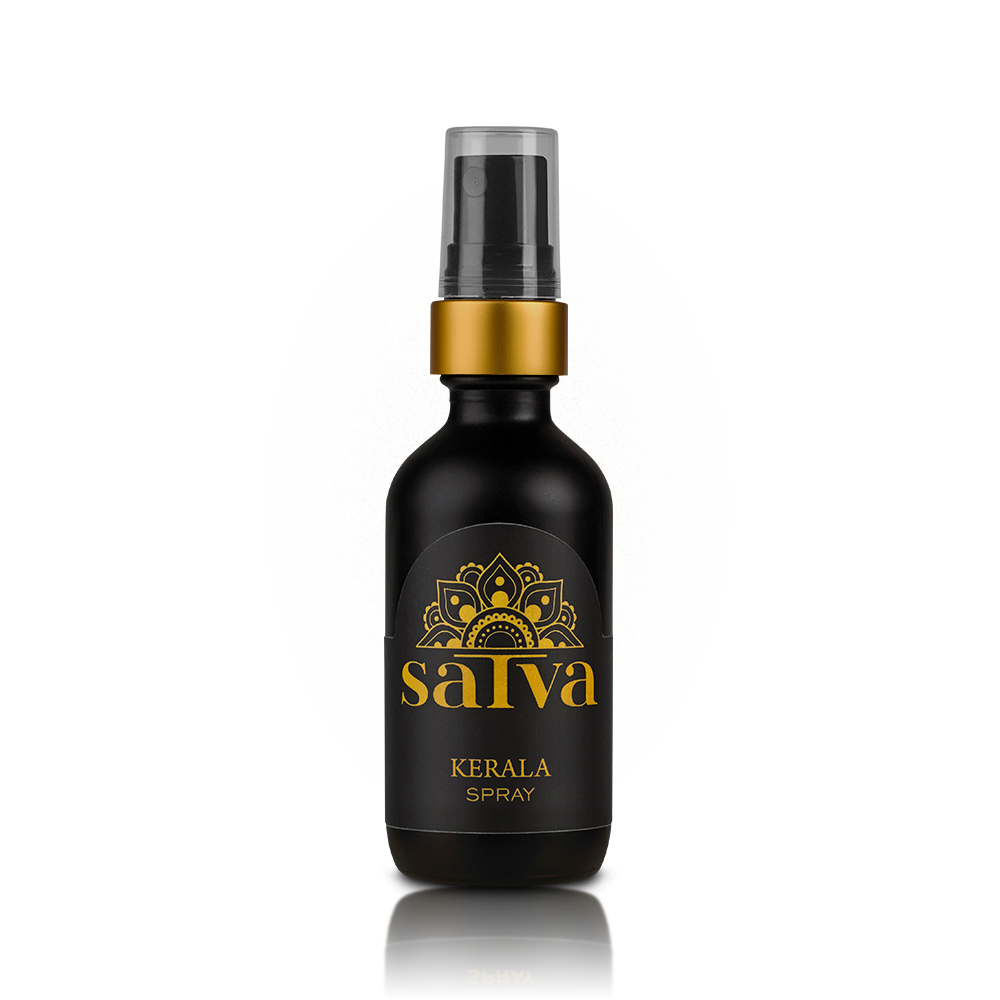 Wildcrafted Sandalwood, Frankincense, Organic Myrrh, Jasmine Absolute, and Rose Absolute.
60 ml / 2 fl oz
Kerala Spray is a combination of wildcrafted sandalwood, frankincense, and organic myrrh essential oils; these sacred oils are then hand blended with jasmine and rose absolute oils. The result is an aroma reminiscent of Indian temples - earthy and grounding, with a delicate hint of uplifting floral notes.
All Satva sprays are made-to-order and hand crafted, using the finest ingredients available. Additionally, our fragrances are always non-toxic and free from sulphates, harsh chemicals, and preservatives.
FAQ
Can I return my spray or perfume
Unfortunately, no. All sales are final. 
Do you do custom scent blending?
We do not currently do custom scent blending, but we are always working on new Satva recipes for you to enjoy. 
I reordered a my favorite product, and it smells slightly different than my previous order. Is this normal?
Yes! Each spray is made by hand, and while we strive to make each product exactly the same, slight variations may occur. Additionally, essential oils may vary in strength per batch; this can also lead to subtle changes.
What's the best way to store my Satva products?
Satva products are handmade with love; for best results, shake gently before use and store in a cool, dark place away from direct sunlight. Use within six months of opening and avoid using during pregnancy; keep sprays and perfumes away from your eyes and face. Do not use around fire, as the products can be flammable. 
Returns & Refunds
Unfortunately, Satva Aromatics products are not refundable; all sales are final. 
If your items have been damaged during the shipping process, we are happy to provide an exchange. Please email us at hello@satvaaromatics.com.